Are you scrum master, developer or product manager? Do you search way how you can be more efficient?
Post-it app is amazing app for woks with post stickers.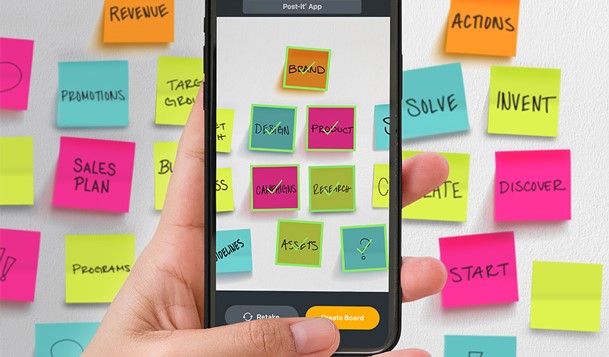 Brainstorm. Capture. Share.
Stop spending hours transcribing notes after a brainstorm; download the free Post-it® App. Now you can instantly capture and save your work so you can share notes with the with the team without recaps or delays.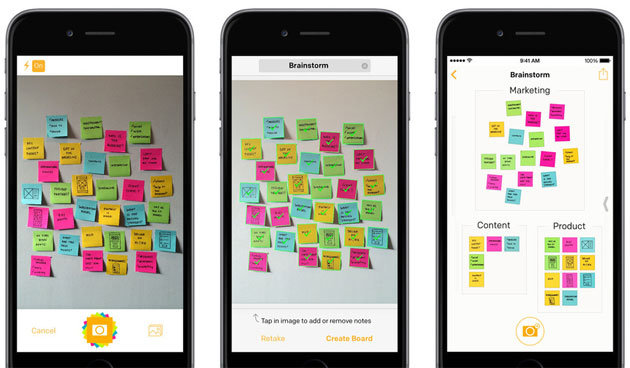 Post-it® App features
Capture more than 200 individual square Post-it® Notes at a time with your camera.
Organize your way — group your ideas by thought or simply organize on a grid.
Combine boards — collect and combine ideas from across multiple brainstorming sessions.
Easily share to your favorites — supports PowerPoint®, Excel®, PDF, Dropbox and more.
The Post-it® App works with all Apple® devices running iOS® 10 or above. And on Android™ devices running Android™ 7 Nougat or above.