Communities, families, friends, schools, and companies. Keybase is for everyone, and it's growing fast. Unlike Slack, it is free. And without ads.
If your data is in the cloud, it should be encrypted. If you're putting people together, give Keybase a try.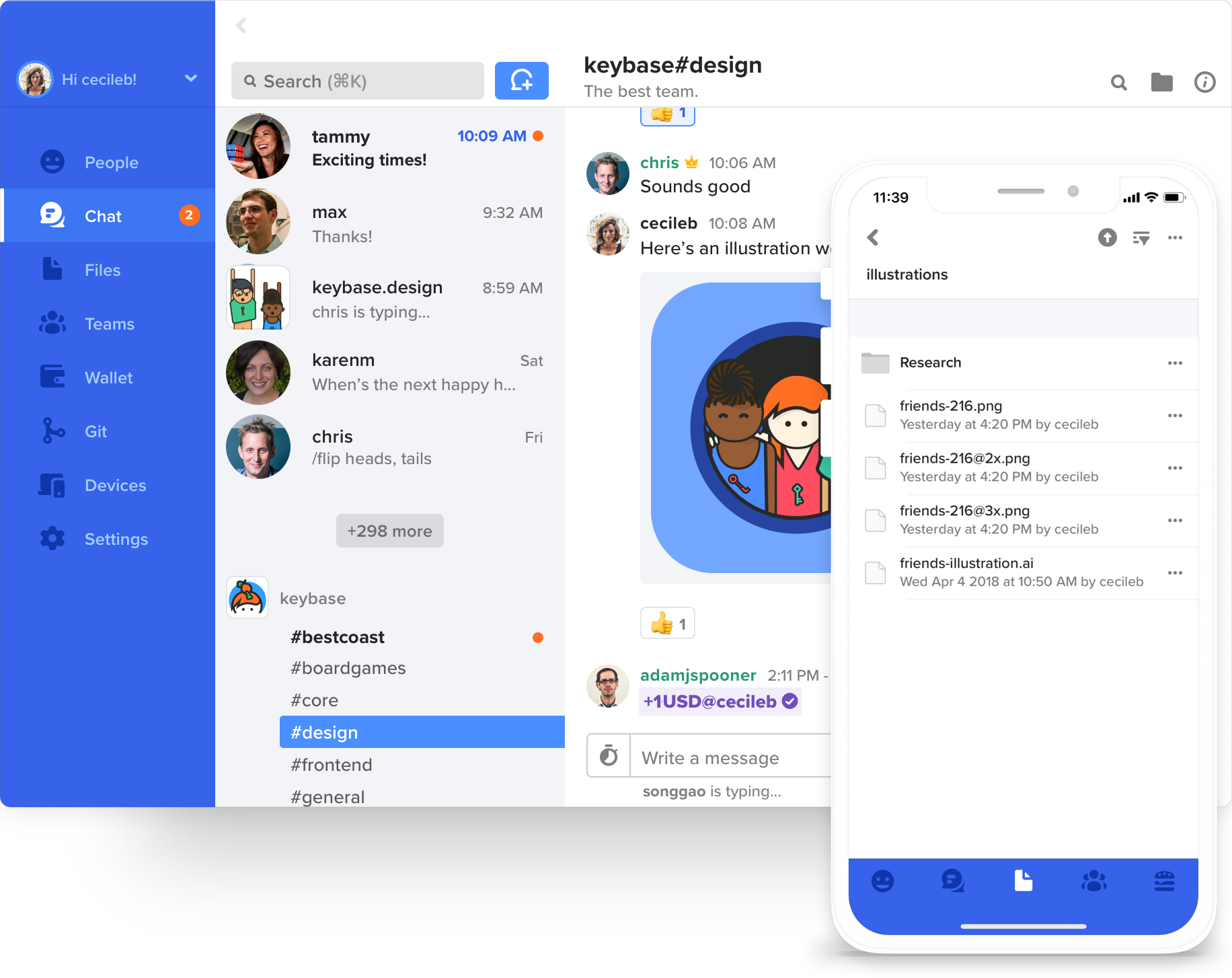 Public, signed files.
Keybase is also a big directory of public folders. 
Public, signed files.